Know your well.
Inside and out.
Oil and gas operators can't afford to have a partial or inaccurate
view when it comes to well integrity – today those stakes are too high.
For those seeking to understand the status and performance of wells – or investigating possible opportunities – the full picture is a must, which brings the quality and speed of well integrity, production logging and reservoir evaluation to the top of the agenda.
You need to truly know your well to ensure that value is maximised. It is only through understanding all the facts and being able to clearly identify the priorities that you can make the right decisions about your well, first time and with confidence.
Partnering with the organisations that can deliver the most robust information, while remaining affordable and impartial, is the conundrum now facing many operators across our industry.
Which is where READ Cased Hole comes in…
Qualified decisions,
quickly
READ is the specialist in production and integrity evaluation. The definitive information that we deliver helps you better understand the performance of your wells. This enables you to make qualified decisions quickly and with confidence, minimising risk and maximising efficiency.
Through our dedicated focus on well integrity, production logging and reservoir evaluation, we have an enviable track record for delivering straightforward solutions to the most complex of well situations, utilising proven technology.
You probably
know of us…
We have over 25 years of concentrated cased hole logging experience and a solid reputation for delivering assured diagnostics for our customers.
We are proud to be independent and impartial, offering our customers the benefit of our expertise and know-how without the pressure to buy add-on services or products. We work in partnership with some of the industry's blue-chip operators and continue to nurture these relationships by never losing sight of their needs. We are also immensely proud of our impeccable safety record.
Where you are,
we go
With our head office in Aberdeen and bases in Norway, Australia and the Middle East, READ employs a small and highly-skilled team dedicated to production and integrity evaluation. This team is resourced and ready to mobilise worldwide at the shortest of notice.
Whatever the well, whatever the challenge, READ's best-in-class technologies and diagnostic excellence ensure that you have the accurate answers to plan immediate action and maximise the long-term performance of your wells.
READ's proposition is straightforward. It pays to be well informed.
Vision, Mission & Core Values
Vision
To be the Oil and Gas industry's first choice 
independent cased hole answer provider.
Mission
To provide insight and answers for our customers by 
delivering independent, innovative services and 
technologies that improve long-term asset production.
Core Values
Efficiency
We deliver accurate, cost effective advice through a dedicated team of competent, experienced and responsive specialists.
Energy
We are passionate about what we do. Our willingness to respond to any challenge with enthusiasm and confidence is what differentiate us
Agility
We respond efficiently to our customer needs, being flexible yet structured makes us easy to do business with.
Customer Focus
We work in close partnership with our customers to help them achieve their business objectives.
Integrity
We treat everyone with honesty and respect.
What we do
High-value well intelligence
READ's expertise is dedicated to production and integrity evaluation.
We provide you with the high-value well intelligence you require to make qualified decisions about your wells, quickly. These facts are crucial to managing expected well performance, avoiding unwelcome surprises and ensuring long-term economics of the asset.
We know the stakes are always high in well integrity, production logging and reservoir evaluation. That's why we will work with you to understand the needs of every job, ensuring we provide clear and concise answers, designed to minimise risk, maximise safety and deliver profitability.

Accurate answers, faster
To know your well, you need the full picture, with verifiable evidence and facts clearly prioritised. Day in, day out, READ delivers these answers faster than anyone else, through our combination of best-in-class technologies, best-in-market diagnostics and unrivalled attention to detail.
Through our rich history of precision analysis, we have pioneered a fast turnaround service that delivers critical information quickly, to enable near real-time decision-making and immediate action at the well site.
When time is of the essence, whether it is an integrity or production issue, our ANSA Team of experts are available on a 24-hour basis to distil the facts and communicate the answers, delivering the ultimate responsive service.
50% of READ answers delivered by fast turnaround service
100+ answers delivered each year
In, out, no fuss
We meet all operator briefs. Wherever you are, we go. Whatever the conveyance, our systems are compatible. Whatever the challenge, we can lead you quickly to the solution.
We're well-resourced, independent and impartial, employing highly-experienced teams with total attention to detail. This results in sharp operations – in, out, no fuss.
Our job is simply to enable you to make the right decisions for your well, quickly.
Safety, quality and integrity
Underpinning everything we do are our values. We are immensely proud of our impeccable safety record and every member of our team is committed to delivering high-quality performances, while demonstrating the highest levels of integrity.
READ's differentiation
Why us / differentiation
We present the facts. You make the qualified decisions.
In an era where making complex choices at an ever-quickening pace is the norm, and operators are routinely confronted with reams of data to make important investment decisions while managing costs, we believe that specialist organisations will thrive.
We know that you increasingly rely on subject experts to cut through complexity, work around the challenges and get the job done.
Our response is simple – the complex does not need to be complicated. We will present the facts, without pushing solutions, to enable you to make the right decisions for your wells and reservoir, quickly and with confidence.
Concentrated experience
We don't believe in being jack of all trades, we believe in being master of those we perform. A quarter of a century dedicated to cased hole logging and diagnostic excellence means that well integrity, production evaluation and reservoir evaluation are the fabric of our business.
Our clear focus has pushed technology boundaries and challenged our well-rehearsed experts in getting the answers you need, when you need it.
Diagnostic excellence
For READ, each well is a forensic investigation and each challenge merits expert analysis. Modern tools and unrivaled attention to detail allow us to put together all the necessary pieces to get to the nub of the issue and provide our customers with verifiable information, quickly and concisely.
Our in-house analysis experts, the ANSA team, have analysed over 14 million feet of log data, providing concise, reliable and highly detailed information on which decisions can be made.
Over 70 years of combined analysis experience
9 in-house experts
We provide a dedicated analyst for every wellsite operation because we understand that you require robust, factual information in a timeframe that reflects the urgency of your operations.
For you, it's about knowing your wells. Inside and out.
Independent and impartial
READ is a thoughtful, open and impartial company that puts customers and their needs first, every time.
Proudly independent with no agenda or add-on products to sell, we collaborate with customer and partners across the globe to complete any service or specialist requirements. We provide perspective. We present the facts. You make the qualified decisions.
Board Members
Tor-Erling Gunnerød
Tor Erling joined Norvestor in 2016 and is focused on originating and executing oil service investments. He was previously eleven years with MHWirth (former Aker Solutions Drilling Technologies), where he left as Head of Operations of Europe/ME/Caspian/Africa. He also held the position as CFO for Aker Solutions Drilling Technologies for six years and was also a Board Member at Step Oiltools BV. He is currently chairman of READ and Presserv. He started his career at the consultancy firms Arkwright and then Bain & Company in Stockholm. Tor Erling holds an MSc in Finance from the BI Norwegian Business School.
Borge Richard Kolstad
Børge has 34 years of O&G experience whereas 23 years are within management and board director positions. Børge has worked within O&G technology projects such as Sense EDM/Sense Intellifield, OTG, Norwegian Seals, 2TD Drilling, Target Intervention Technology, Sekal, Read Well Services, Eldor/Eldor Technology, and others. Børge was President of Maritime Well Service (now Altus/Quinterra) from 1991 to 2000. Børge is a Petroleum Engineer from University of Stavanger, and has postgraduate Master of Management modules from BI Executive School of Business Management.
Martin Perry
Martin is an experienced CEO and Non-Executive Director in the Oilfield services sector, operating within private equity backed and public company environments.
Originally a wireline field engineer with a major service company, Martin went on to become CEO of Sondex, the designer and market leading supplier of wireline and drilling logging equipment. Martin led a buy-out, IPO and made several acquisitions at Sondex before completing a sale of the company to GE.
Subsequently Martin has worked with the Boards of several technology and service companies in the sector and continues to be CEO of Enteq Upstream plc, an AiM listed business which he founded, supplying MWD and LWD equipment.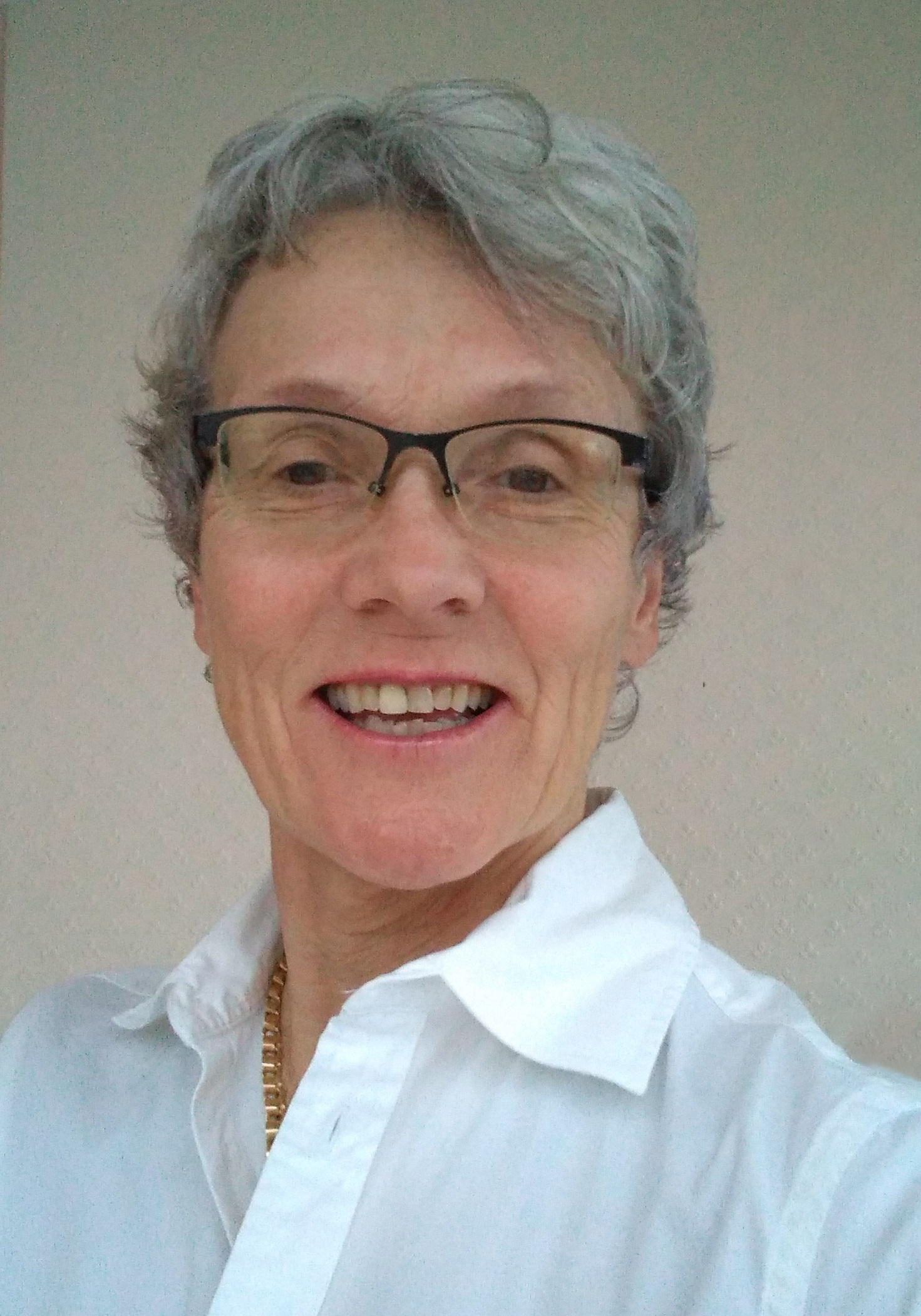 Astrid Koppernaes
Astrid is an experienced Advisor and Non-Executive Director with a demonstrated history of working in the oil & gas industry for both private and public companies.
Astrid started out as a Reservoir Engineer and has worked with several major oil companies. Her geographical experience is primarily from the North Sea but also includes Russia, Qatar, Saudi Arabia, France and the US.
In 1997 Astrid moved to Aberdeen as the manager of Smedvig Technologies (later Roxar) and gradually transferred into the advisory arena for oil and service companies as well as the private equity sector.
Astrid is a Petroleum Engineer from NTH and Stanford University and an executive MBA from Heriot Watt University.
Roy Martin
Roy joined READ Cased Hole as CEO. in December 2013 and has over 30 years' industry experience. Roy has held senior management and executive positions in both major service providers and manufacturing companies within the industry. He began his career with Schlumberger in the early eighties in the North Sea after graduating from Auckland University, New Zealand, in Mechanical Engineering and then gained extensive experience throughout Africa, the Middle East and Asia Pacific.
Bruce Melvin
Bruce joined READ Cased Hole in January 2014 and holds the role of CFO. He has over 15 years' industry experience and is a member of the Chartered Institute of Management Accountants. Bruce has held senior international financial management roles in both medium and large global oilfield service providers. He is a graduate from the University of Aberdeen.
What you might not know
We are a world leader in coiled tubing memory logging services
We deliver best-in-market diagnostics through maintaining a 1:1 ratio of analyst to operating crews – we have an analyst for every job
Our in-house experts have analysed more than 14 million feet of log data
We've delivered more than 1,500 answers for our customers